In today's fast-paced world, technology is advancing at an unprecedented rate, and it's important for businesses to keep pace and remain competitive. The legal industry is no exception. It is clear that technology has the power to revolutionize the way legal services are provided for forward-looking organizations.
That is why we're excited to announce our partnership with the Canadian Legal Innovation Forum (CANLIF) to provide more resources and unlock new opportunities for legal practitioners across the country.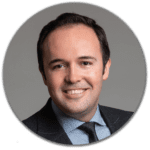 "We are proud to officially partner with CANLIF, who has been providing legal professionals across the country with amazing resources and forums to foster innovation," said Gary Kalaci, CEO of Alexa Translations. "Our partnership is not just a collaboration, it's a catalyst for progress in the legal space. Together, we will continue this tradition of creating new opportunities for legal practitioners by leveraging people, processes, and new technologies."
Since 2018, CANLIF has become the go-to resource for legal departments, practitioners, and professionals who're looking for information, guidance, and context on how the intersection of business and law is evolving.
CANLIF events are held in major cities throughout Canada, focusing on discussions that align people, processes, and new technologies in order to help advance innovation in the legal profession.
CANLIF brings together leading third-party service providers and legal professionals under one roof to share new ideas, identify new opportunities, and further innovation. CANLIF also hosts digital events, including webinars that explore key themes around enhanced processes and better people management, underpinned by technology.
As the top A.I.-powered legal translations service provider in Canada, this strategic partnership allows Alexa Translations to further its outreach and assist CANLIF in a mission that we're equally passionate about: driving innovation in the professional services sector across Canada.