Our Service

Translates Into

Your Success
We provide award-winning translation services in the legal, financial, and securities sectors by leveraging our proprietary A.I. Technology and a team of highly specialized linguistic experts.
Why Choose Alexa Translations?
Legal experts on staff
ISO 17100 Certified
Highly trained project managers
Certified translators
Process driven
Consistent, accurate communications
Friendly, efficient staff
Timely, accurate quotes
Scalable, flexible team to meet volume requirements
Consistent, accurate communications
Dedicated project teams
Extended service hours to cover coast-to-coast
After hours availability to meet tight deadlines
Proprietary A.I. machine translation technology aids linguists to deliver unmatched quality
Advanced Project Management tools ensure smooth and timely delivery
Online project submission and tracking
Translator CAT tool interface enables consistent output and faster turnaround
Integration with client-specific translation memory and terminology databases
Confidentiality and security of documents
Trained specifically for the Canadian Legal & Financial markets, this patent-pending neural machine translation solution saves time and money with a superior quality first-draft translation!
Industry Expertise
Alexa Translations' Advantages
Awards
Certifications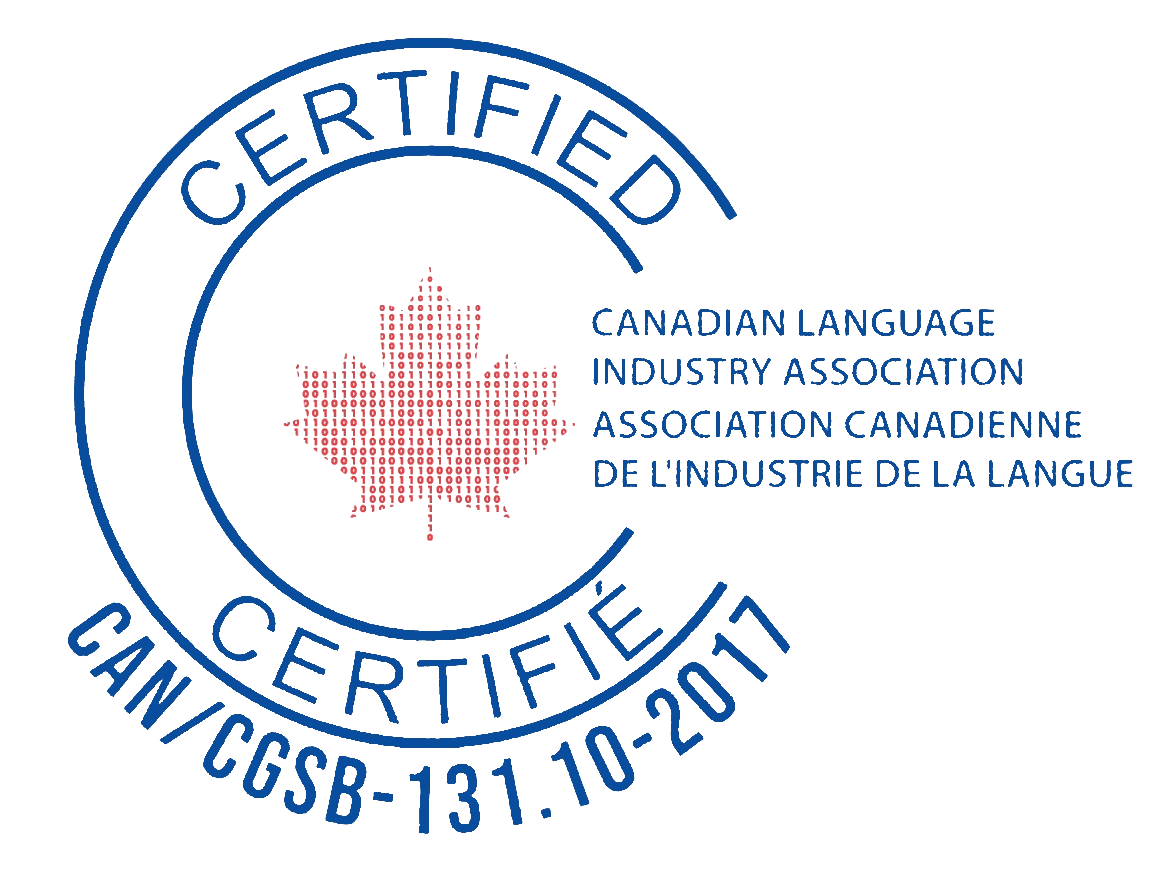 Latest News from Alexa Translations
October 5, 2021
At Alexa Translations, we are passionate to help launch the next generation of talented legal professionals. That passion has led
Read more >
August 16, 2021
Bill 96 is an "Act Respecting French, the Official and Common Language of Québec," which proposes revisions to the Charter
Read more >
July 30, 2021
Legal department leaders discuss the evolution of law firm partnerships in the new normal This article was originally published in Canadian
Read more >