According to The UN Refugee Agency, there are more than 108.4 million people worldwide who've been forcibly displaced as a result of persecution, conflict, violence, human rights violation or events seriously disturbing public order. Among these millions, it's estimated that 41% are under the age of 18.
At a time when more than 1 in every 74 people on Earth has been forced to flee, every little effort made to provide long-term solutions, and make positive change, is both pressing and necessary.
Alexa Translations is proud to announce its partnership with War Child Canada, an organization that aims to minimise the long-term losses children suffer in war and conflict-torn countries by offering safe and consistent access to education; helping families escape poverty; and providing legal support for survivors of sexual violence and abuse.
Their cause is one that's close to our CEO, Gary Kalaci's, heart. Gary first saw the value of language services in the context of conflict when he volunteered as an interpreter for refugees during the Kosovo War. His passion for helping others coupled with his ability to speak multiple languages inspired him to found Alexa Translations, and to strategically partner with organizations that make a positive impact across the globe.
War Child Canada was founded in 1999 after Dr. Samantha Nutt had spent years working as a doctor with children facing the violence and despair of war. Having spent more than half her life working in war zones, she saw how long it can take for communities to recover from conflict - decades after the last gunshot. She realised how important it is to focus on children to give them the option to grow into meaningful adults, while conducting local, community-driven programs to find long-term solutions to the problems caused by conflict.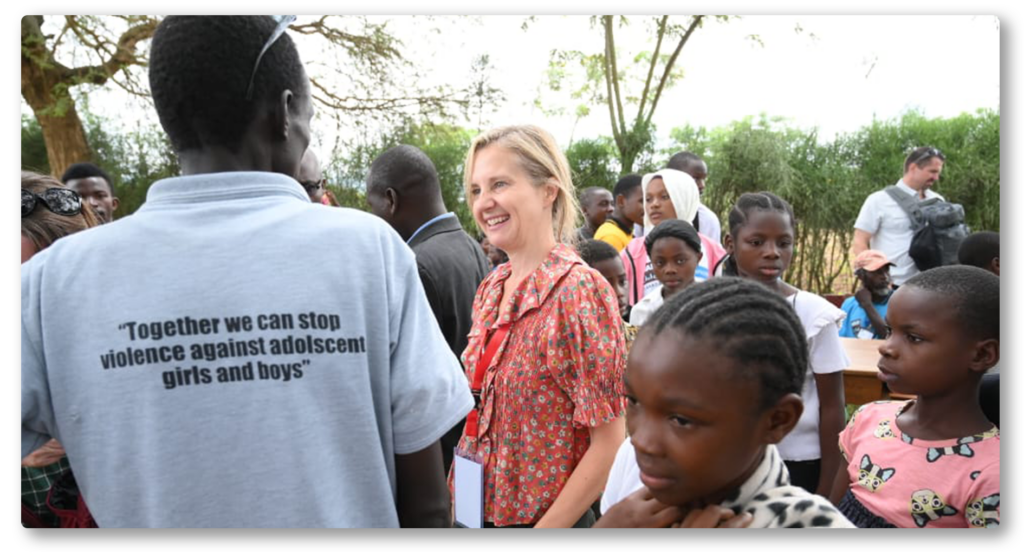 Dr. Samantha Nutt during a visit to Nakivale Refugee Camp, Uganda in September 2022.
By partnering with Alexa Translations, War Child Canada will be able to leverage our Alexa Translations A.I. platform, along with our expert linguists, to enable the 99% of staff who work in war-affected countries to connect and communicate with communities in different places across the world. The War Child Canada teams in Yemen and the Democratic Republic of Congo have already received training on the platform, and Alexa Translations is committed to supporting War Child Canada in whatever way we can.
"Alexa Translation has made my tasks easier than before, especially those related to documents I receive from local partners who usually do not have English language skills," says Maher, War Child Canada's Program Manager in Yemen. "I use this wonderful software in translating narrative reports, needs assessments, success stories, etc."
If you would like to learn more about our commitment to social responsibility, visit our website to see how we give back to local and international communities.