Our innovative machine translation tool is specifically trained for the Canadian legal and financial markets. It delivers complex, industry-specific translations with unprecedented quality and unmatched speed.
Enhanced Machine Translation Services
Simultaneously translates up to 100 documents in seconds
Flexible API integration with most website software for real-time translation of web content
Supports seamless integration with leading CAT tools used by in-house translation teams
Client-specific translation memory and term-base intelligence
Integrates seamlessly with Alexa's suite of human translation services
Advanced Technology
Multiple layers of artificial intelligence detect subtleties of syntax, context and specific language nuances. The patent pending technology enhances performance cumulatively, providing ever enhanced results through continuous learning.
A Tool for Translators
Businesses with in-house teams of translators can use Alexa Translations A.I. to complement and augment their existing capabilities and expertise. For instance, pre-translating lengthy documents using Alexa Translations A.I. saves time and resources. The platform is a cost-effective, seamless addition to any in-house translation team, providing a high quality, practical solution to the challenges of lengthy, complex and confidential translation projects.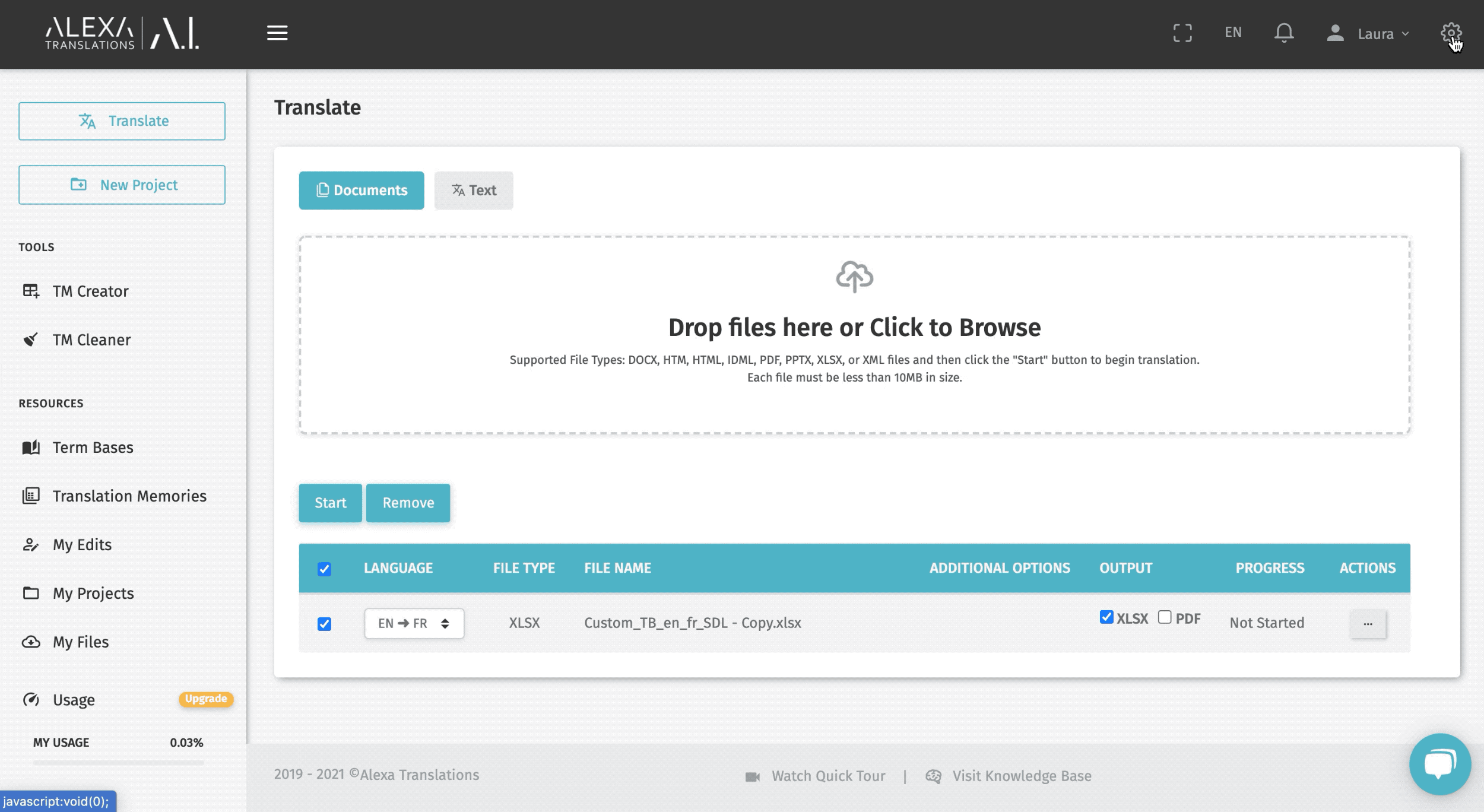 Specialized, Customizable A.I. Translation Software
Alexa Translations A.I. provides the precision of sector-specific terminology and syntax. The technology is easily adapted and customized to meet specific cultural, language and industry requirements.
Confidential and Secure
Clients can trust Alexa Translations A.I. as a secure and confidential tool in the translation of sensitive material. Unlike free translation tools, Alexa Translations A.I. assigns full ownership of the data to authors/originators, and any text submitted through the technology is immediately destroyed in sequence with the translation process. With systems completely housed in Canada, Alexa Translations A.I. can be configured as an on-premises solution, to further enhance security and confidentiality.