As we continue our quest to make our Alexa Translations A.I. platform the most efficient tool for your translation projects, we're happy to announce Alexa Translations 2.3.1.1!
We look forward to seeing how you will use these fantastic new features.
AVAILABLE NOW: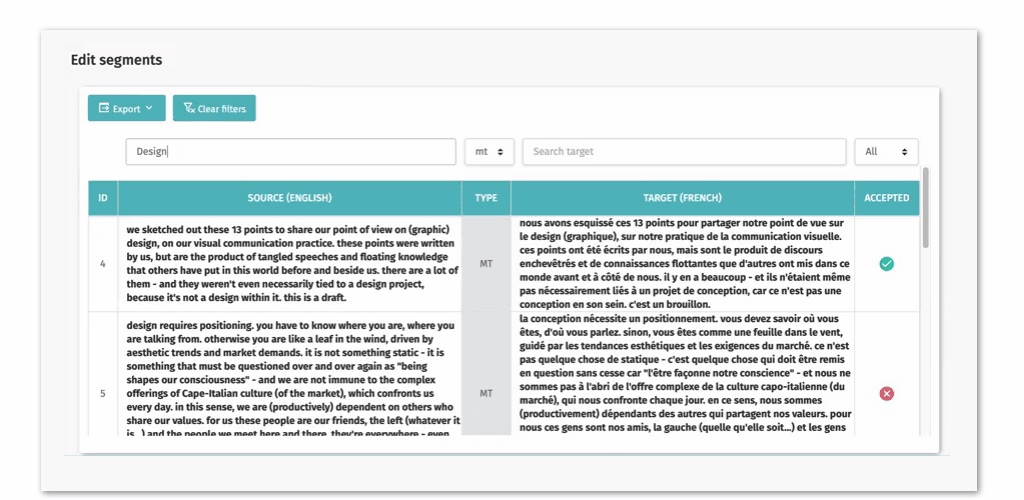 NEW EDITOR FILTERS
When translating, pinpointing specific words or phrases across a large document can often be difficult and time-consuming. Say goodbye to endless scrolling and leverage powerful filters to make your life easier. Now, you can review only the specific segments you want, which contain the exact words or phrases that are important to you.
EXPANDED TRANSLATION MEMORY METADATA
Before the release of Alexa Translations A.I. 2.3.1.1, by hovering over a Translation Memory (TM), you could see the name of the file you used. Now, you can learn even more about your TM, such as:
Collection Name
Creation Date
Author
Stop wasting time asking, "who did what?" on projects, and find all the information you need in seconds.
BETTER RESEARCH METHODS
Further organize your workflow, especially if you are working on team projects. Currently, your document can reference multiple translation sources, be it Translation Memories (TM), Term Bases (TB), or more. With 2.3.1.1, you will now also have Post-edited (PE) content as a source type to better identify translation edits.
In addition, in the Editor, you will see a new tab called 'Segment Information.' This feature will allow you to know the history of a particular segment, including the editor's username, the date of the edits, the type of the translation, and more.
Also, the 'Alternative translations' feature will be a valuable on-demand tool for translators to quickly and efficiently find alternatives for what they are trying to translate. This feature is available for both the 'Editor' and the 'Translate Text' section of our A.I. platform.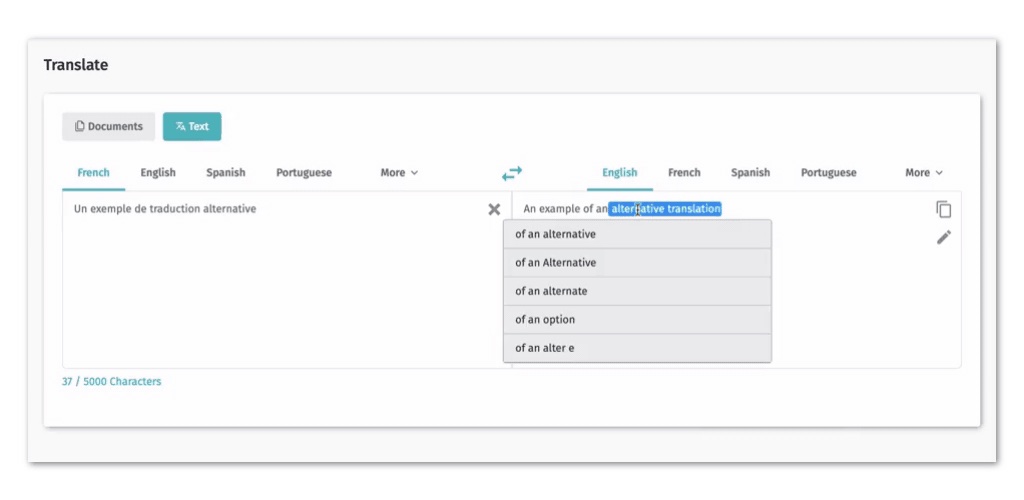 SAVE TIME WITH DOCUMENT PREVIEW
Preview documents without having to export them first. In addition, the preview will show text formatting and even highlight where specific segments are in the document, based on your selection. This way, you can save precious time while reviewing your translation projects.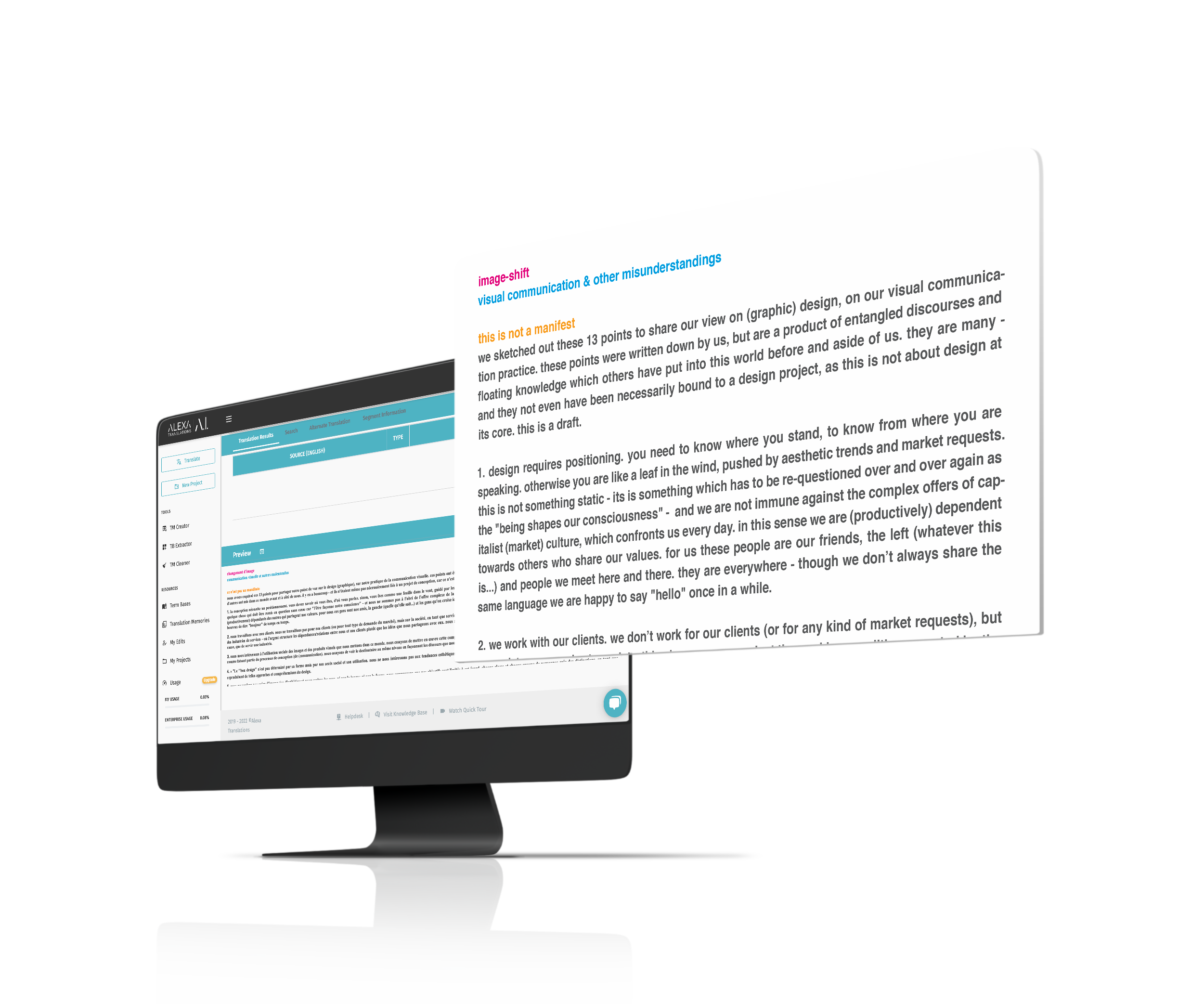 FILE TYPE COMPATIBILITIES
Our latest version of the Alexa Translations A.I. comes with additional file-type support. You can now use ".csv" files among many other file types for your translation projects.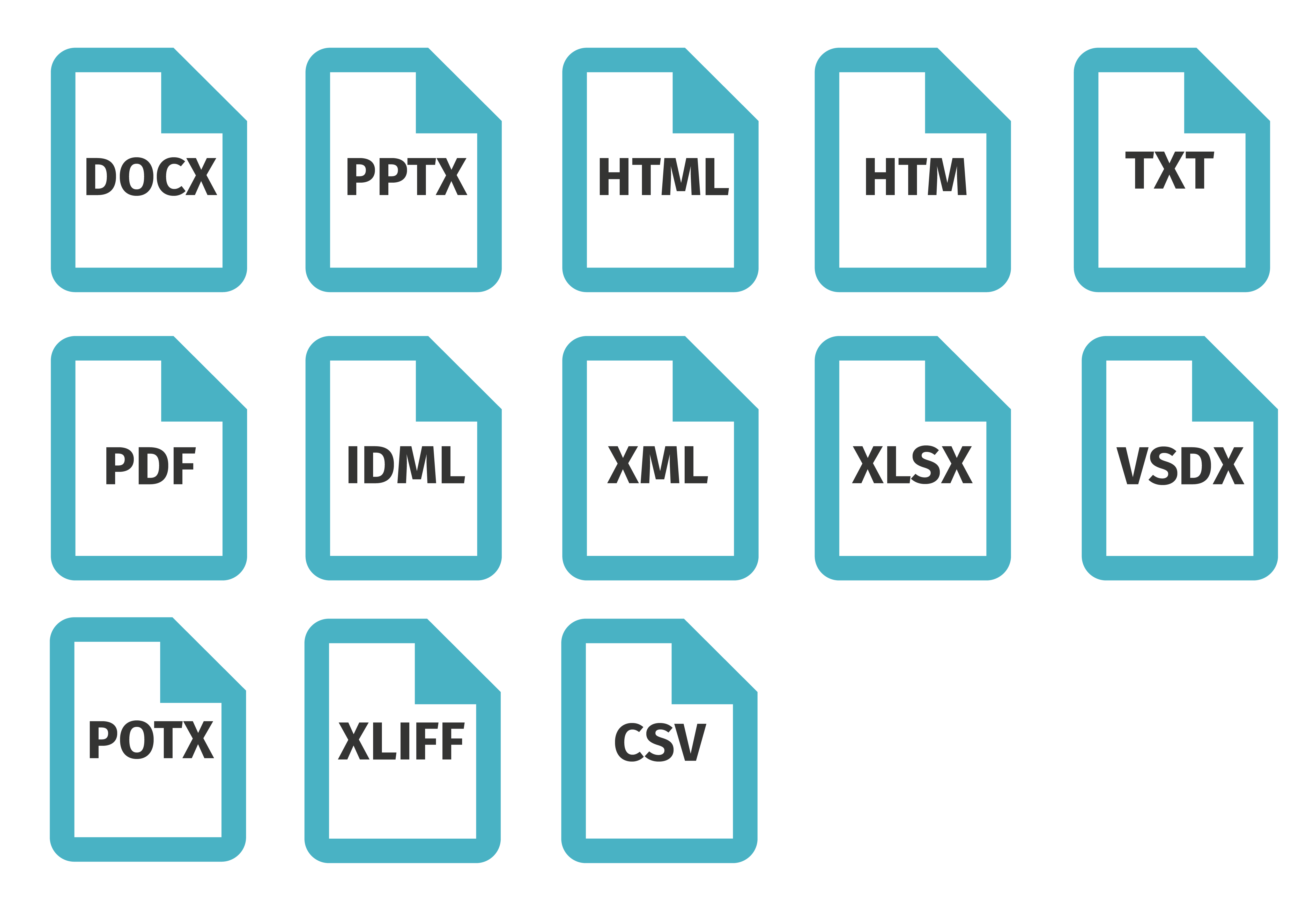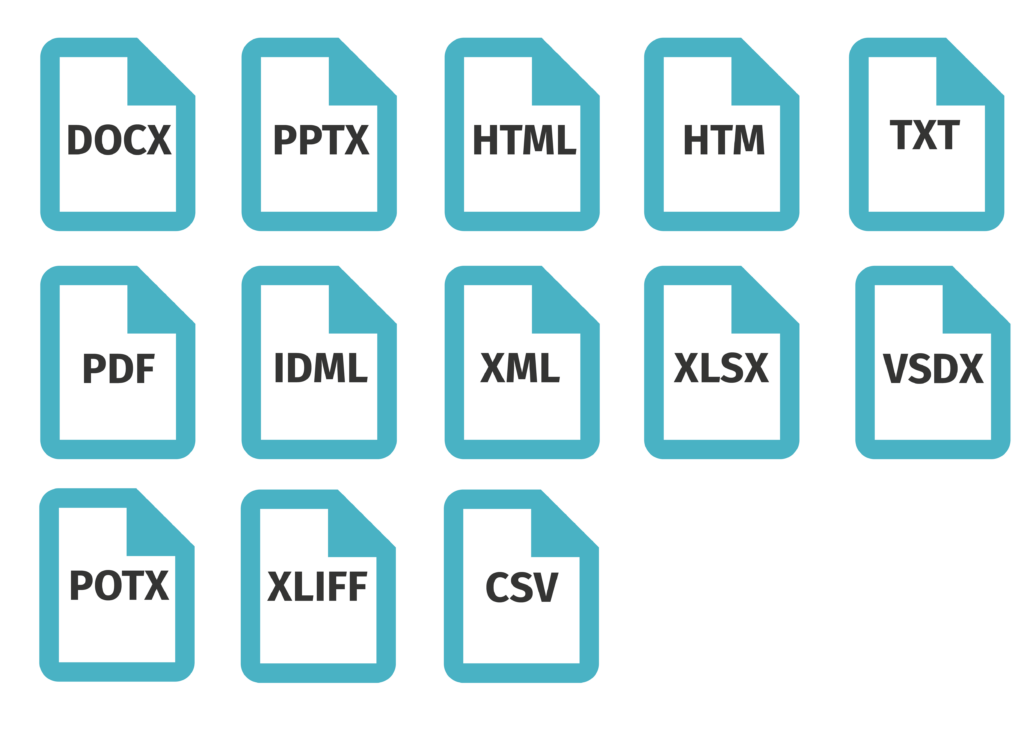 ADDED LANGUAGE SUPPORT

Che figo! More languages like Italian, German, Japanese, Korean, and Arabic are now supported.
Now that you are familiar with all the new features, it is time to use them first-hand. Get in touch today to learn how Alexa Translations A.I. can assist you like no other platform can.