Top A.I.-Powered Legal Translations Provider Partners with Canada's Leading Innovation Forum
TORONTO, 2nd February, 2023 - Alexa Translations, a leading provider of A.I.-powered translation solutions, is proud to announce a partnership with the Canadian Legal Innovation Forum (CANLIF).
Both organizations are on a mission to drive innovation in the legal sector. This strategic partnership will ensure that legal professionals have access to the best-in-class industry events across the country, starting with conferences in Montreal, Toronto, Calgary, and Vancouver.
Given the strength of their networks, especially Alexa Translations' cross-cultural reach, this collaboration will benefit all industry stakeholders, providing them with more networking and growth opportunities, as well as a dedicated space where they can connect, learn, and collaborate throughout Canada.
"We are proud to partner with CANLIF and assist in their mission to drive innovation in the legal field," said Gary Kalaci, CEO of Alexa Translations. "By working together, we will be able to provide legal practitioners with the tools, resources, and information they require to work more efficiently and effectively, and identifying new opportunities in the process."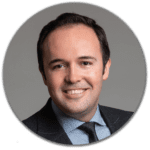 Since its inception in 2018, CANLIF has been at the forefront of legal innovation in Canada, promoting the use of emerging technologies in the field by hosting conferences, digital events, and offering guidance and resources to legal departments and practitioners about various innovation initiatives.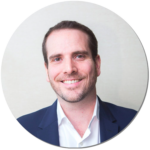 "We're delighted to partner with Alexa Translations to drive the innovation story forward in Canada's legal sector," said Andrew Bowyer, the Founder & CEO of ADB Insights and CANLIF. "Alexa Translations and CANLIF both have innovation in their DNA, and we're excited at the prospect of collaborating to develop creative and fresh approaches that drive positive change across the sector."
About Alexa Translations
Alexa Translations provides award-winning translation services and artificial intelligence language solutions for the world's largest and most prestigious legal and financial organizations. Since its inception, Alexa Translations has been a trusted translation partner that provides consistent, quality translation services to help clients meet their business goals. The translators at Alexa Translations are professional and certified subject matter experts with specific expertise and in-depth industry knowledge.
For more information, visit: alexatranslations.com
About CANLIF
The Canadian Legal Innovation Forum was founded in 2018, with a focus on exploring themes around how business and law intersect, and how technology is driving change in Canada and beyond. It is a sub-brand of ADB Insights, a Toronto-based media and consulting company, which convenes conferences, virtual events, roundtables, and produces industry reports and insights focused on innovation in the professional services sector.
For more information, visit: canlif.net
For media inquiries:
Mark Vecchiarelli
Vice President, Marketing