There is little doubt that technology will play a key role in strategic roadmaps of law firms and legal departments. This trend will continue at a faster pace, especially in response to the plethora of global legal issues, particularly during and after the COVID-19 pandemic. However, it is a challenge to keep abreast of trends as technology evolves within the legal industry.
1. Cost-Cutting Measures
A 2021 EY Law Survey, conducted in collaboration with the Harvard Law School, found that legal workloads are increasing faster than budgets and, in spite of this, law departments are actually planning significant budget reductions.
The proof is in the numbers: General Counsel expect workloads to increase by 25% over the next three years, yet 75% do not expect budgets to keep pace. At the same time, many law department leaders are planning significant cost reductions that will require significant operational changes.
Investing in legal technology to increase efficiency, enable intelligent risk management, and upgrade services needs to be a top priority for law departments to navigate this trend. The same report finds that 59% of General Counsel believe that greater use of technology is a way to reduce costs.
How will your team respond to these trends?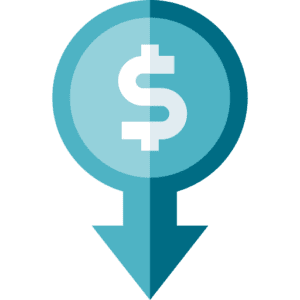 2. Document Automation
Document automation is among the most prevalent trends in the legal industry. Automation solutions are highly customizable, can be integrated with other systems, and are possible without much (or any) coding experience. You can even use document automation across various functions to tackle multiple issues, save time, reduce risk, and improve organizational efficiency.
Imagine the improvements you could make to procurement, compliance risk management, and legal compliance processes.
Organizations that have embraced automation are using it for issuing confidentiality agreements, employment contracts, lease agreements, engagement letters, purchase agreements, and more.
How could your team benefit from document automation?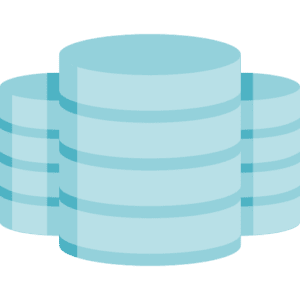 3. Data Management
Are you leveraging the data at your disposal? If not, are you at least managing it properly?
If you answered "no", you aren't alone.
With the abundance of data increasing everyday, organizations are looking for tools to effectively leverage internal and external data for business processes and service delivery.
One solution is centralizing data storage for easy retrieval, reference, and value extraction processes. Increasingly, organizations are seeking out managed solutions that offer not only centralized storage, but also data maintenance, analysis, mining capabilities, and increased security options.
Centralized data can help protect sensitive information and ensure your organization is leveraging your data to the fullest.
4. Workflow Automation
There is another automation trend to watch in 2022: workflow automation.
Legal workflows are structured, pre-determined and explicit processes in which attorneys input, review and implement tasks. Automated workflows are those same processes, automated to standardize the planning, execution, and consistency of those tasks. Automation can apply to nearly anything, from contract and document automation to complex tasks, and even high volume data collection.
The benefits of automating legal workflows include time savings, human error reduction, and improved efficiency within a department, all while enhancing service delivery to clients.
There are a variety of repetitive, frequent, low-risk workflows that can be fully automated, such as legal intake, law firm instruction, bidding, case management, expense management, regulatory and compliance workflows.
Could your team benefit from automating tedious tasks?
5. A.I. Applications
The hype towards Artificial Intelligence (A.I.) is a recent phenomenon. In their 2020 CIO Agenda Survey, Gartner affirmed that leading organizations expected to double the number of A.I. projects in place within 2021, and over 40% of respondents planned to deploy A.I. solutions by the end of 2020.
Artificial Intelligence and Machine Learning (ML) has the potential to transform legal departments and firms by automating manual tasks, creating actionable insights, and enabling better legal and compliance risk management. Legal organizations increasingly outsource high-volume translation tasks for their multilingual operations to smart A.I. tools. As data volume increases, technologies that complement the workforce are needed to speed up and streamline data management, sorting, and classification.
According to the LegalTech AI Market Forecast 2021-2026 Report conducted by IndustryARC™, A.I. is expected to improve the processing speed of contract reviews by 20% to 90%.
Imagine that level of efficiency for your organization.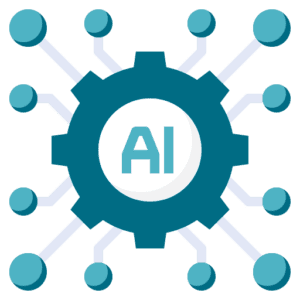 The industry trends point to one overarching theme: the necessity for scalable business processes to manage the wealth of information at our disposal. Combined with the workload and budgetary trends, it is more important than ever to align your team with new partners that can help you work smarter rather than harder.
One example is translation management, which can be automated and leverage A.I. to content with the incredible amount of data at your disposal. Perhaps the greatest perk of A.I. solutions is consistency. The Alexa Translations A.I. platform offers integrated Translation Memories, which helps ensure the platform delivers consistent, accurate translations.
Learn more about how Alexa Translations A.I. can help address a number of these industry trends: Reach out today to schedule your demo and free trial of the platform.